Three Reporting Methods
Three are three ways to extract data and reports from PlanGuru.
1. Core Printing Functionality - Go to the "Reports" menu option from the top menu. From there you will be able to select from a wide variety of report types and formats, that can be printed to PDF or Excel. These reports are useful for reporting, analysis and presentation.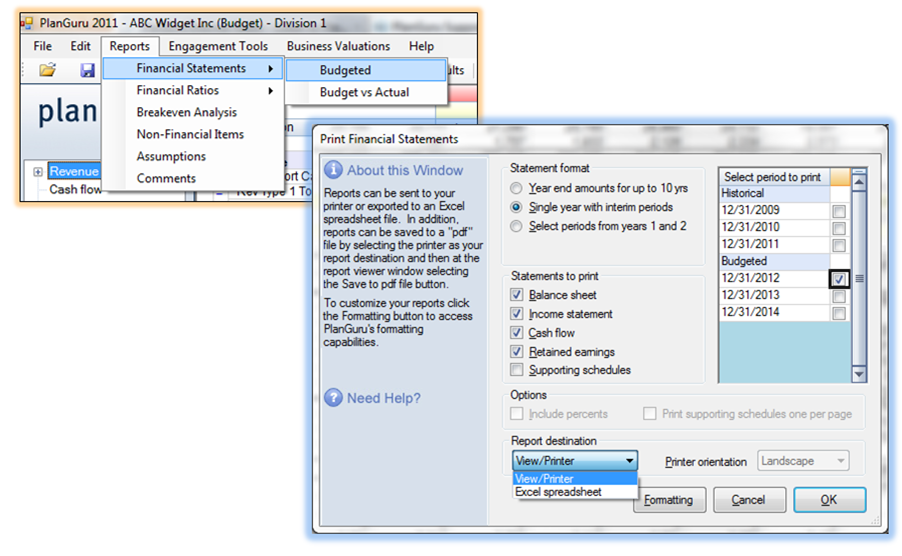 2. Export Budget to Excel - Go to File>Export Budget to Excel. This report Exports the budget in a "raw" format for loading back into an accounting system or ERP.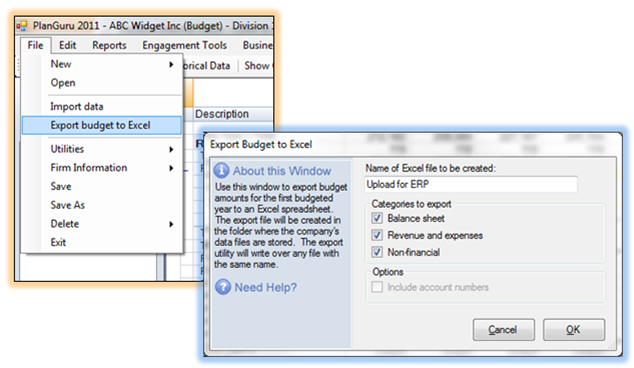 3. Advanced Reporting Add-In - This add on module gives you the ability to build custom reports, charts and dashboards in Excel that run against your PlanGuru data-set. For more information see this page