PlanGuru Customers,
From time to time customers will get the following error message when attempting to run PlanGuru:

This indicates that the application cannot find or modify the "FirmInfo.accdb" file, which is used to store installation level PlanGuru settings. Typically there a couple possible explanations/resolutions
A) The FirmInfo File Doesn't Exist or is not in the correct Location:

1.The first step it to make sure the "FirmInfo.accdb" file exists and is in the correct location.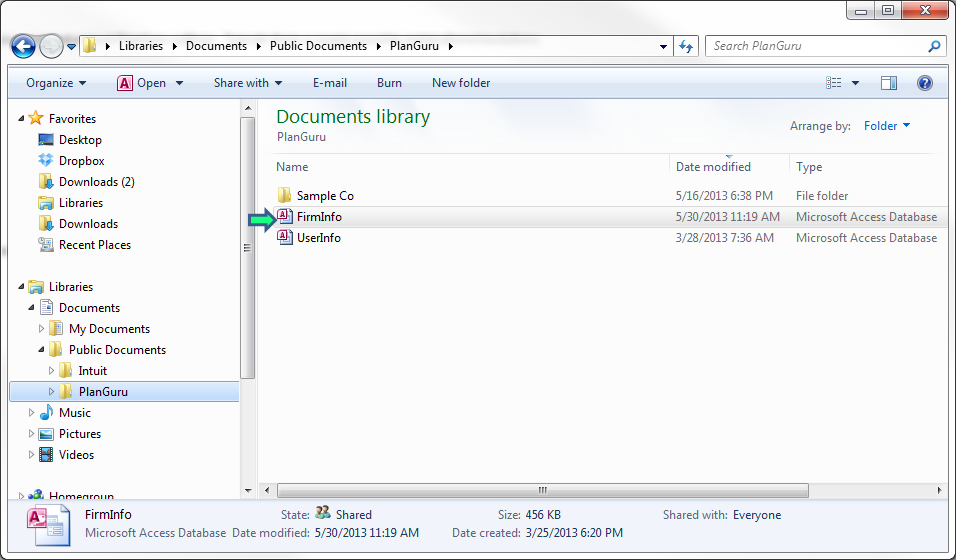 The default installation path for this file is C:\Users\Public\Documents\PlanGuru ( Windows 7 & Windows 8 ) and C:\Documents and Settings\All Users\Documents\PlanGuru (Windows XP) If you find the file located in the correct directory path, then skip to the next resolution topic.

2. If you cannot find the file it's most likely because you moved the location of your data files, and accidentally took the Firm Files (FirmInfo.accdb & UserInfo.accdb) along with them. Find the firm files by doing a windows search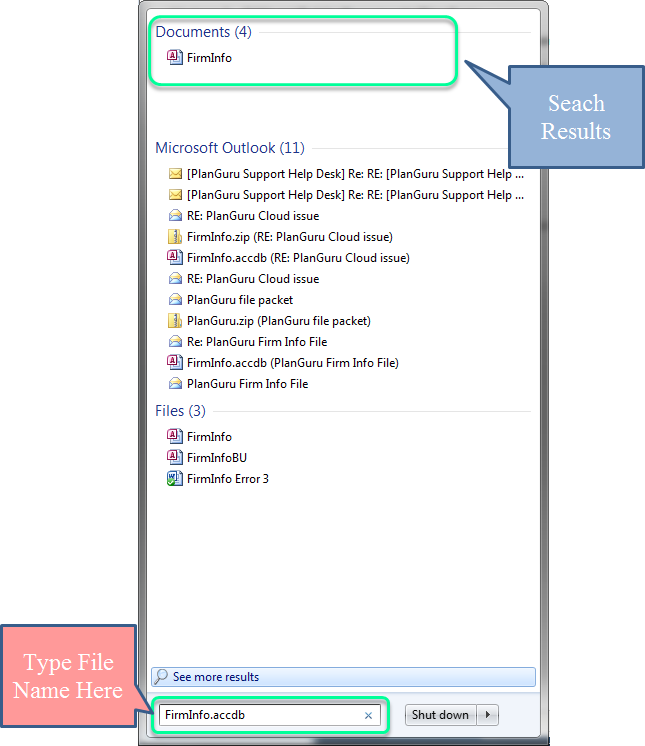 If your search locates the files, move them back to the default path listed above. If you cannot find the files, the best thing to do is uninstall PlanGuru and re-install the application, please keep in mind this won't remove any of your analysis files. Download the applciation for re-installation here: http://www.planguru.com/support/downloads/
B) The FirmInfo file is marked as "Read Only":
Because the files are installed in the "Public Documents" folder there should be any Windows Permission issues preventing PlanGuru from Accessing and modifying these files. However in certain circumstances users may accidentally modify the FirmInfo.accdb file, marking it as read only. Navigate to the FirmInfo file and confirm that it is not marked as read only. Do this by right clicking the file, selecting "Properties" and ensuring that the "Read Only" checkbox is unmarked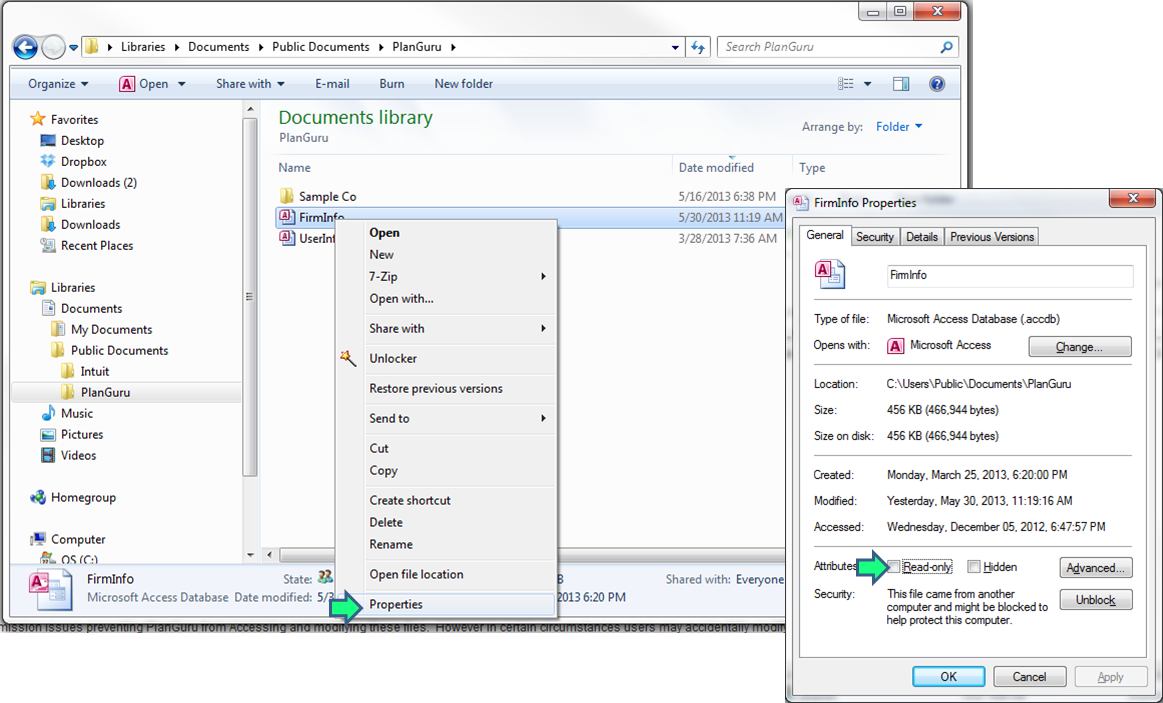 C) The required Access Database Driver isn't installed or working correctly:

When PlanGuru gets installed a MS Access Database driver should get installed. This driver is what allows PlanGuru to connect to access data base files (such as the FirmInfo.accdb) and communicate with them. If this driver isn't installed or working properly this will explain the error message.
Check to see if the Access Database Driver is installed by going to your Windows Control Panel, and navigating to the Programs list (Uninstall a program). Once there check for the existence of the "Microsoft Office Access database engine" application.


If the application is there, click the "Uninstall button" if its not there simply move on to the next step.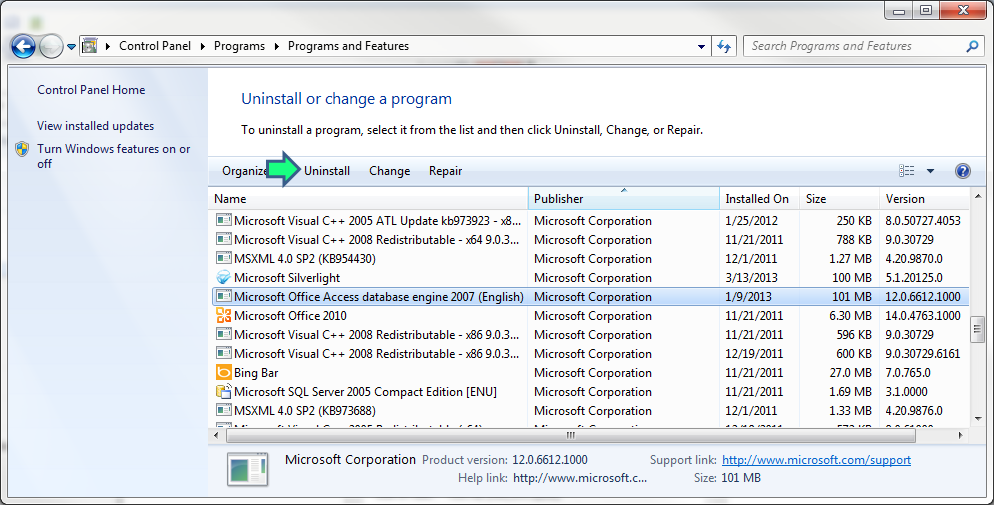 Finally, download and re-install the Access Database Driver from this URL. http://www.planguru.com/ftpupdates/AccessDatabaseEngine.exe
Once the download is complete run the .exe to install the access driver, and attempt to run PlanGuru
- PlanGuru Support