QuickBooks Desktop Import
QuickBooks Import: Error 13
QuickBooks Error 13
This Knowledge Base post relates to the below Error 13 message with importing data from QuickBooks.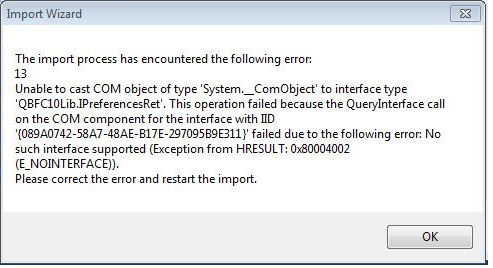 According to QuickBooks, this error indicates a problem with permissions on one of the QuickBooks file entries in the machines registry.
Download and install the following file on the same machine where QuickBooks is installed - http://www.planguru.com/ftpupdates/QBFC13_0Installer.exe
That way, there is an assurance that the component installation is complete.