The following new features will be released within an update (v8.0.0.9) to all PlanGuru users in January 2019.
Setup & Importing
Mass Import - A major improvement to the program, we now have the ability to import from multiple QuickBooks classes at one time, rather than having to manually cycle through each one. In the initial release of this feature this will only be for QuickBooks Desktop, however this will be expanded to all of our integrations in time. View more detail about the Mass Import for QuickBooks Desktop here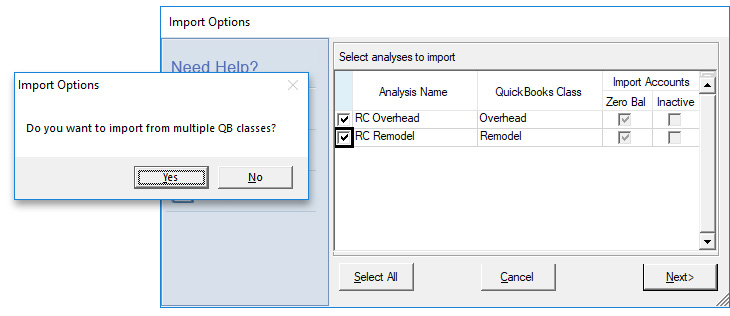 Days in Period Autofill - Periods will be autofilled for historical/ actual data based on the appropriate selections.

Imports: Select All Historical Periods Checkbox - An ease-of-use feature, and something users have asked for for quite a long time, we have added a checkbox to the import to automatically select all historical periods rather than having to check off each one.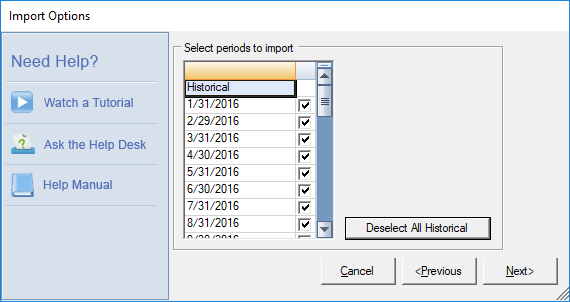 Forecasting Methods
Trends and Averages - "Historical Trend" will now become "Trends & Averages", which will include two annual, and two monthly options. The functionality has been expanded to allow for the use of averages as well as trends now.
Separator Lines in NF Groups - You will now be able to add a separator to help organize your non-financial grouping of items. (Coming later in Q1)
Formula Builder
View more detail and a video of the new features within the Formula Builder here
Increase Space between items/increase font in formula builder - Improved formula builder interface to make it easier to clearly see the different elements within the formula. With longer formula things can get so cramped that its hard to tell the different items in the formula apart. This should correct that.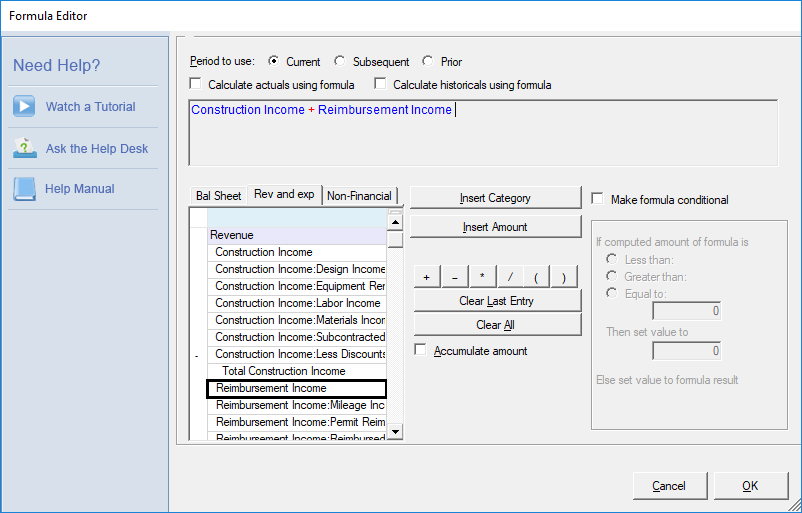 Edit Within Formula - You will now be able to simply edit any section of a Formula within the Formula Builder, without having to fully rebuild it.
Payroll Schedule
Payroll Schedule Security - Adding an option within Security to allow/not allow access to the Payroll Schedule. Something users have asked for for awhile, as many find the payroll utility useful, but don't want other users to see that info. Now users can be locked out of payroll in the permissions setup.

Payroll Schedule Annual "Step Up" - Addition of a method where you would input a salary, then input a rate to increase that salary by year after year. (Coming later in Q1)
Rolling Forecast
Monthly/Annual Roll forward button - Addition of a Monthly/Annual Roll Forward button that can be easily accessed and should help alleviate confusion about the two different rollforwards and what they do. (Coming later in Q1)

EBITDA Calculation - Coming in Q2. This will have an EBITDA calculation automatically set up at the bottom of the income statement under Net Income.