We recommend that you back up your PlanGuru data files to prevent unwanted loss of data in the unlikely event that your files get lost or corrupted. Many companies have data backup and recovery systems/protocols. Check with your network administrator to understand your company's policies and how they apply to your network and/or local machine.
If you don't have a network admin, or don't currently have a backup procedure Windows delivers a "Backup and restore utility" that can be used to back up your valuable PlanGuru data files. Using this utility is simple and easy and can be used to schedule a daily backup of your analysis files. Follow these instructions to begin using this Windows tool.
Navigate to the Backup and Restore Utility
Click the Windows Start button and search for the Control Panel.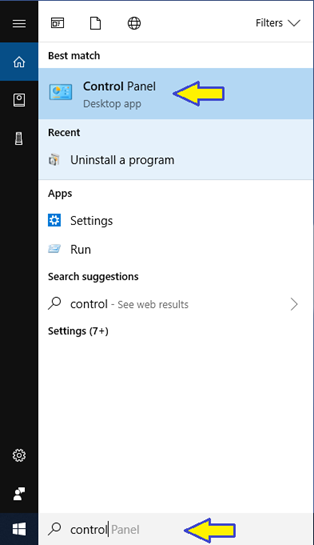 Next click "System and Security",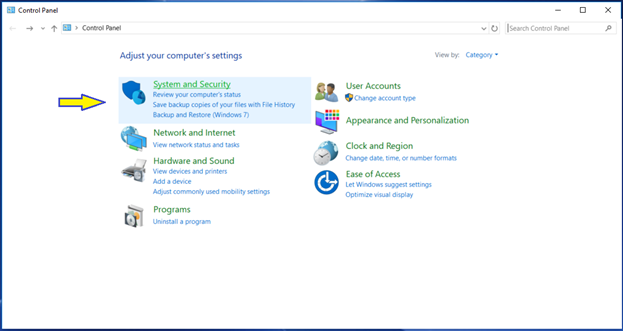 then "Backup and Restore"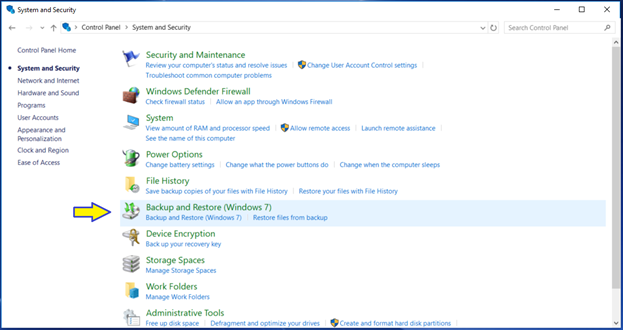 Then click "Set up backup"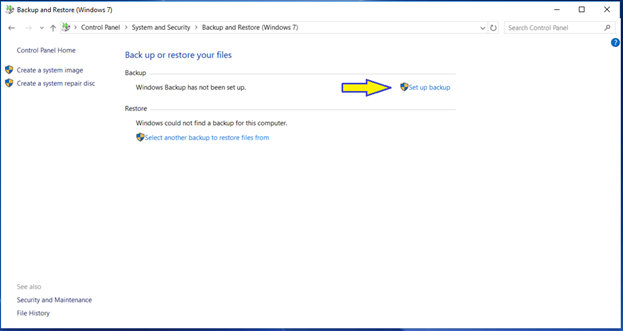 Define where you want to store your backed-up files
Windows will ask you where you want to save your backup files, I have an external flash drive connected to my machine so I'm going to select my device and click next.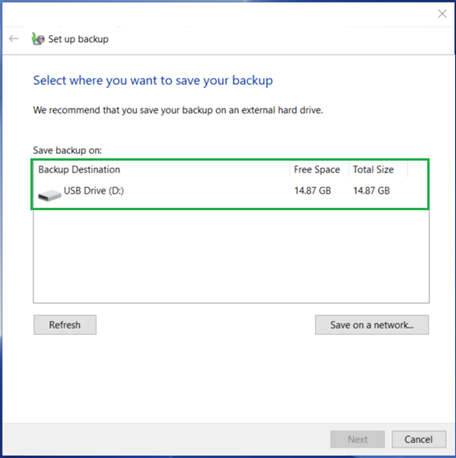 Windows will now ask you what files you want to backup. If you're doing this only to back up your PlanGuru data files I recommended you select "Let me choose"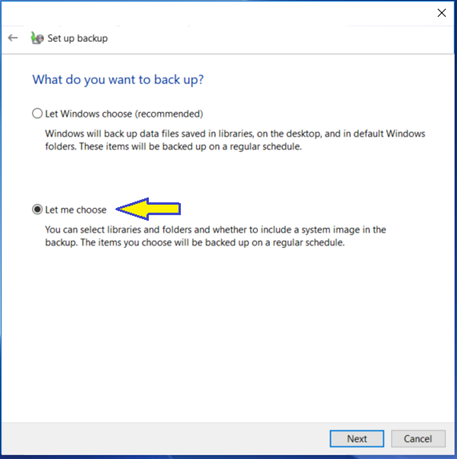 Select the folders that you would like to back up. In this instance I'm choosing to back up all the files in my PlanGuru folder (which contains all my company folders), then I click next.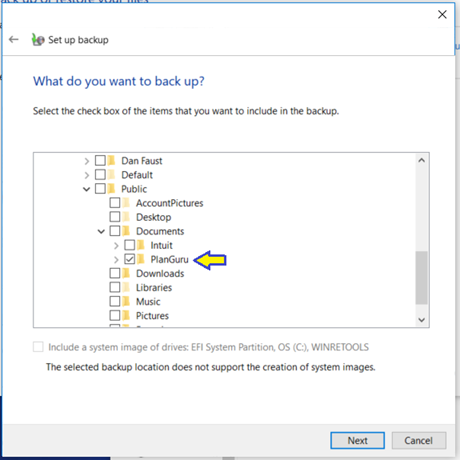 Backup Scheduling
Next you will review your backup settings and scheduling. To schedule I will click "Change scheduling".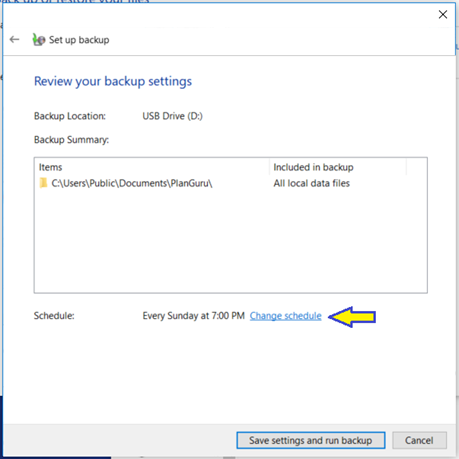 Next, I change my scheduling to "Daily" at "7:00 AM" and click "OK".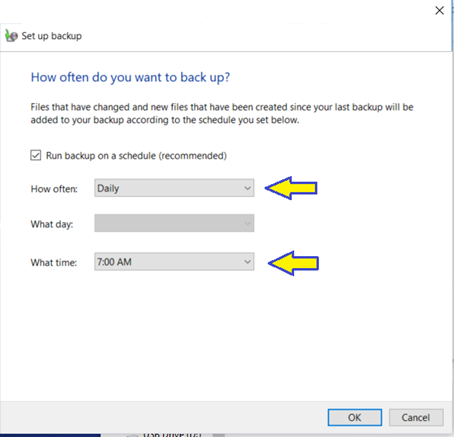 Lastly, I click "Save Settings and run backup"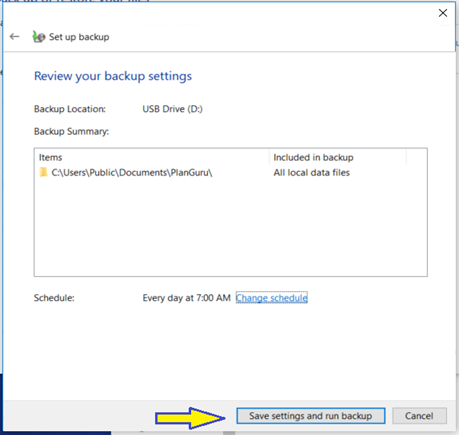 Confirm Backup
When the backup starts running it will show the "Backup in progress" progress bar. You can also check to see when your next backup is scheduled.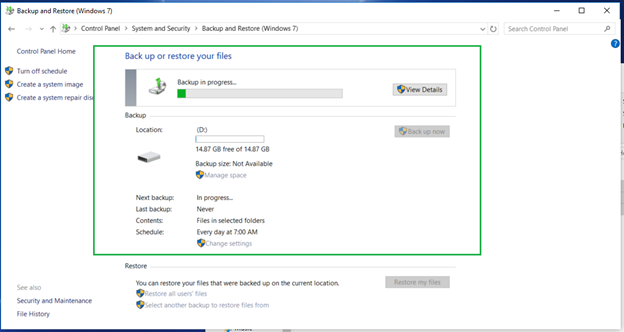 When the backup is complete you will be able to see the backup files in your location of choice.
Recover Backed Up files
To recover backed up files see this knowledge base post.
https://help.planguru.com/knowledge/restore-analysis-files