The Financial Statement Dialog allows you to view all financial statements and schedules provided through PlanGuru's Integrated structure
There are three types of worksheets available.
Financial Statements: Use this dialog to toggle between financial statements. The beauty of PlanGuru is that they are all integrated and flow together.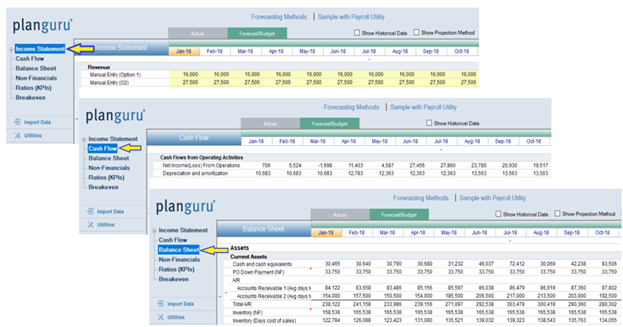 Other Schedules: PlanGuru also includes a Non-Financial data tab (for building additional logic into your forecast) and ratio and break-even analysis tabs.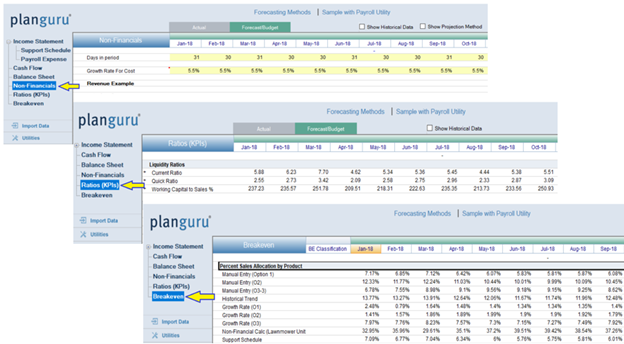 Income Schedules: Additionally, the income statement within PlanGuru contains the ability to create 2 additional schedule types, Payroll schedules and Supporting schedules. Unlike the other schedules, your PlanGuru analyses will not initially have these schedules. If you do choose to use these schedules you can access them by using the +/- button to the left of the income statement. These can be used to forecast revenue and expenses at a more granular level within PlanGuru.