1) When PlanGuru has a new update available, you will receive the following message upon opening PlanGuru. This is usually quick and can be completed within 1 min.

Click the link in the window to download the update.
Here is the link as well: https://www.planguru.com/ftpupdates/pgsvupdate.exe?nocache=1
2) However, BEFORE installing the update, please close out of the PlanGuru application. The update will not install properly if PlanGuru is open.

3) The Installation Wizard will open upon running the download. Select "Next" and follow the instructions.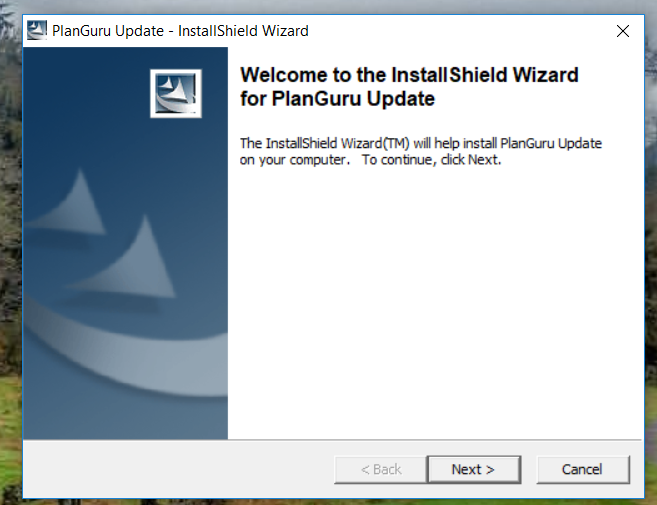 4) By default, the Installation Wizard will look in the default location of where PlanGuru is installed. If you have changed this location please select "Change" and browse to find the appropriate folder of where the file "PlanGuruS" is located.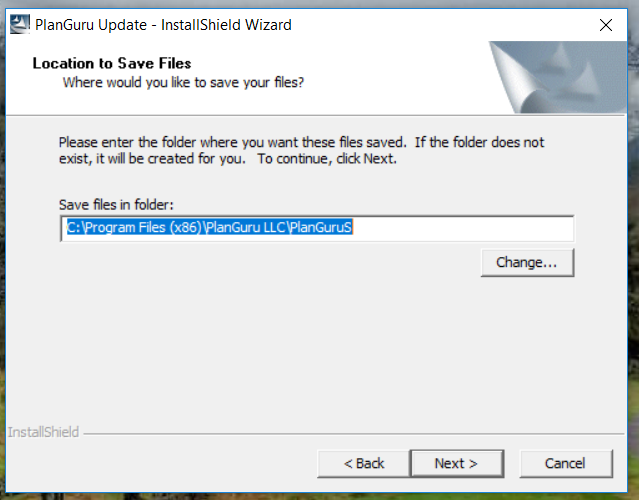 5) When the Overwrite Protection screen comes up, please select "Yes to All", or the update will not install properly.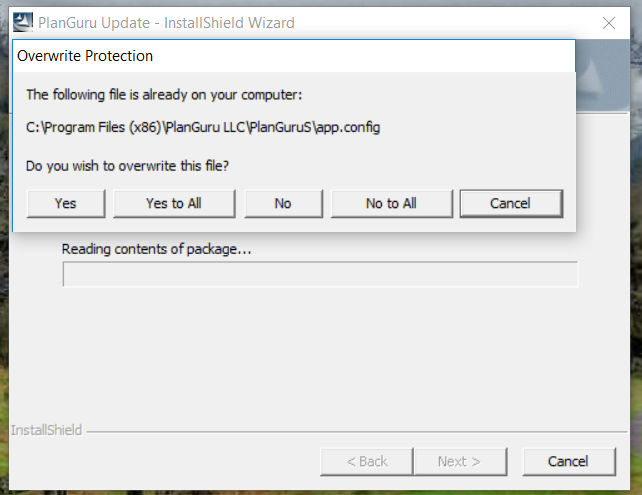 6) Once that is complete, you will see the following message, click "Finish" and the open PlanGuru to the newest version.