The options you select when creating your first company will apply to all analysis created within that company
Company Name, Entity Type & Fiscal Year
This first screen asks you to name your Company. If you are going to be consolidating analyses the company name should reflect the Group or Firm-wide level. Of the basic information only the Company name is required. The Entity Type field is just a label. Make sure you pay attention to the "First Month of the Fiscal Year" field as this cannot be easily changed after creation.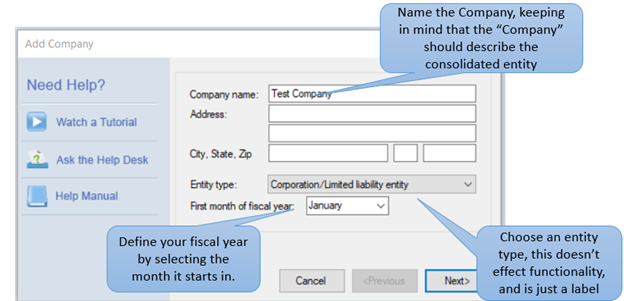 Include/Exclude Account Numbers
Check the check-box if you plan to include account numbers. Please note that once setup is complete the use of account numbers and the account mask cannot be changed within this company.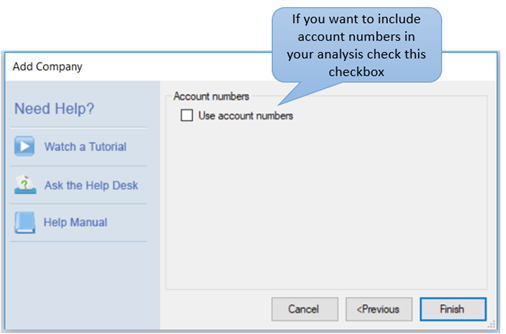 Account Mask Setup
Properly setting up your account mask is important as it will dictate the account number format for all analyses within this company and will in part dictate how accounts get combined during the consolidation process.