November 4, 2020 Release - including New Features and Fixes
What's New
1) Add/Edit Account: Method Selector Window
Inside the Add/Edit Account popovers, you'll now be able to view all the years and months of historical numbers and edit forecasted numbers within the same window, without having to scroll left to right. This will help you view that account in it's entirety without having to go scroll back and forth.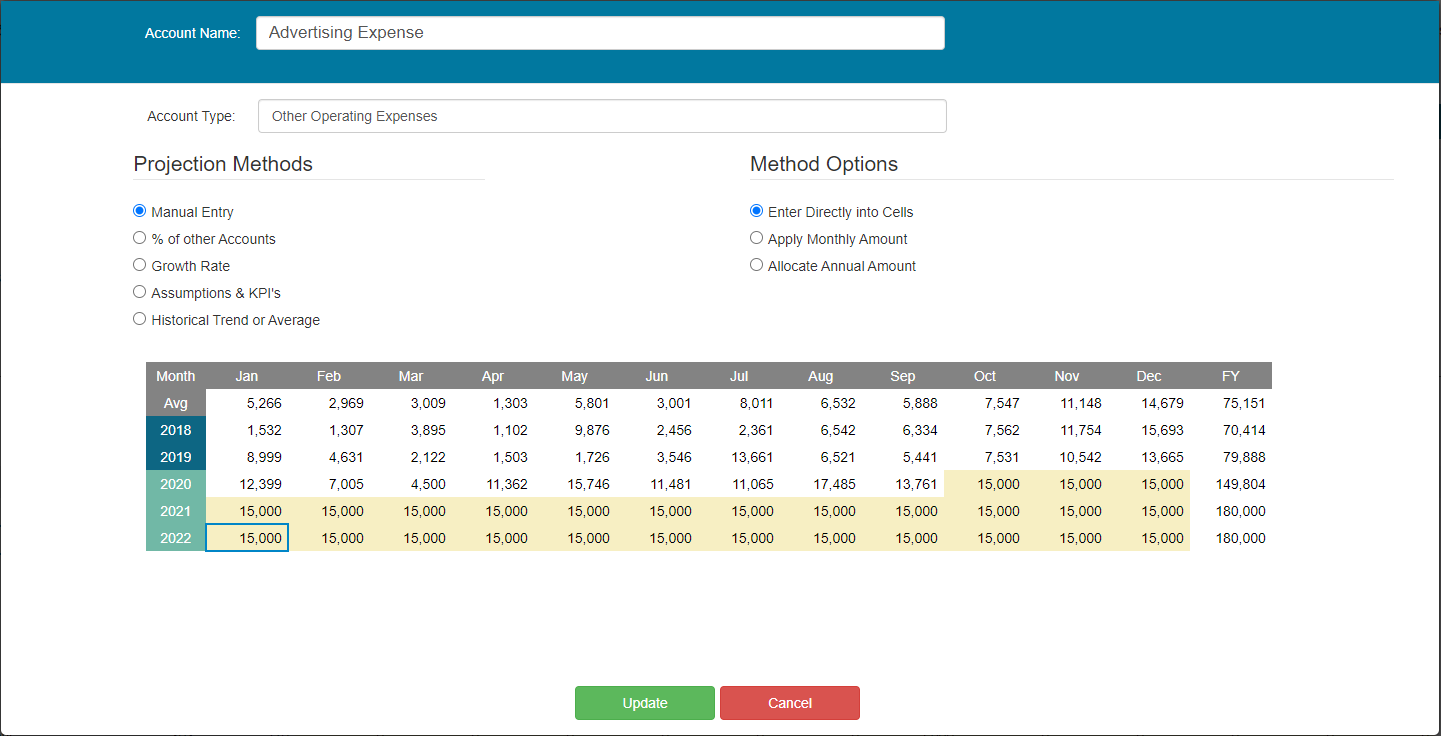 2) Ability to Select Accounts in Days Cost of Sales
When wanting to project inventory balances, the new Days Cost of Sales method allows you to dynamically solve for future inventory balances by taking Cost of Goods Sold with a Days Cost of Sales metric. This can be found in the Balance Sheet, within any Inventory Accounts in Current Assets.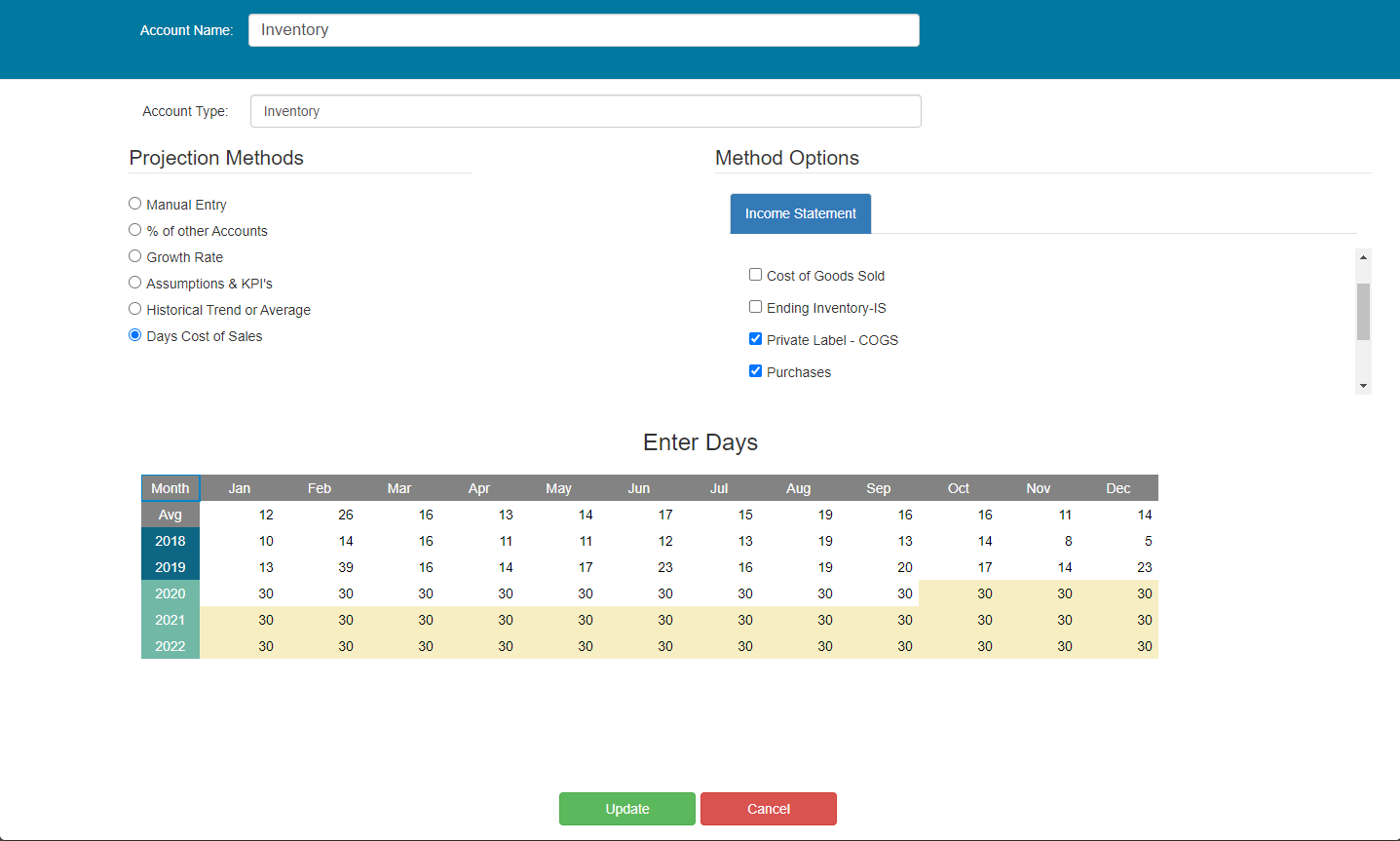 3) Historical Trends & Averages Projection Methods added
You can now create projections based upon Trends & Averages from prior period Monthly or Annual #'s.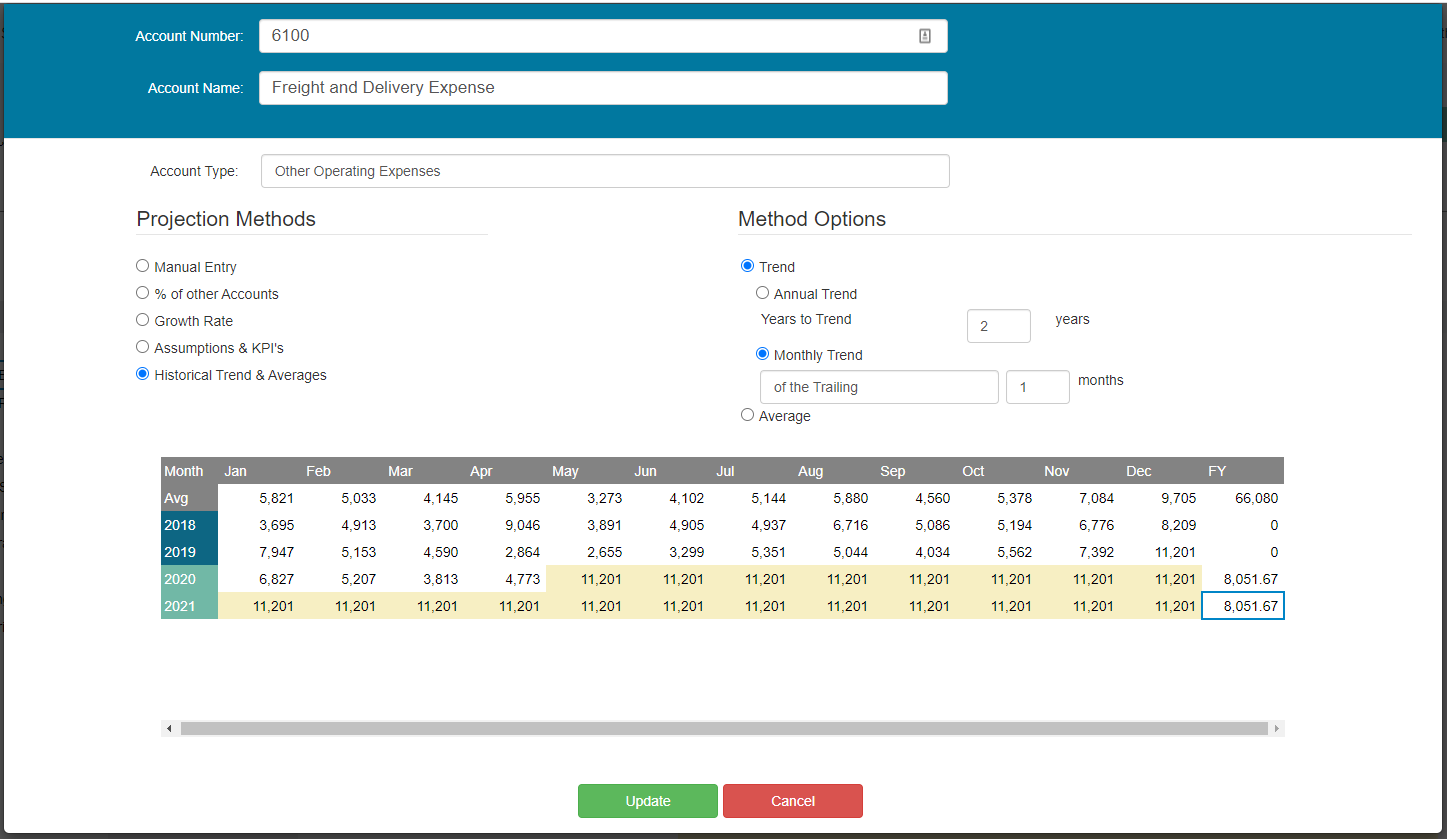 4) Seasonality – in Manual Entry, you can now set according to Seasonality and Set Account Specific Seasonality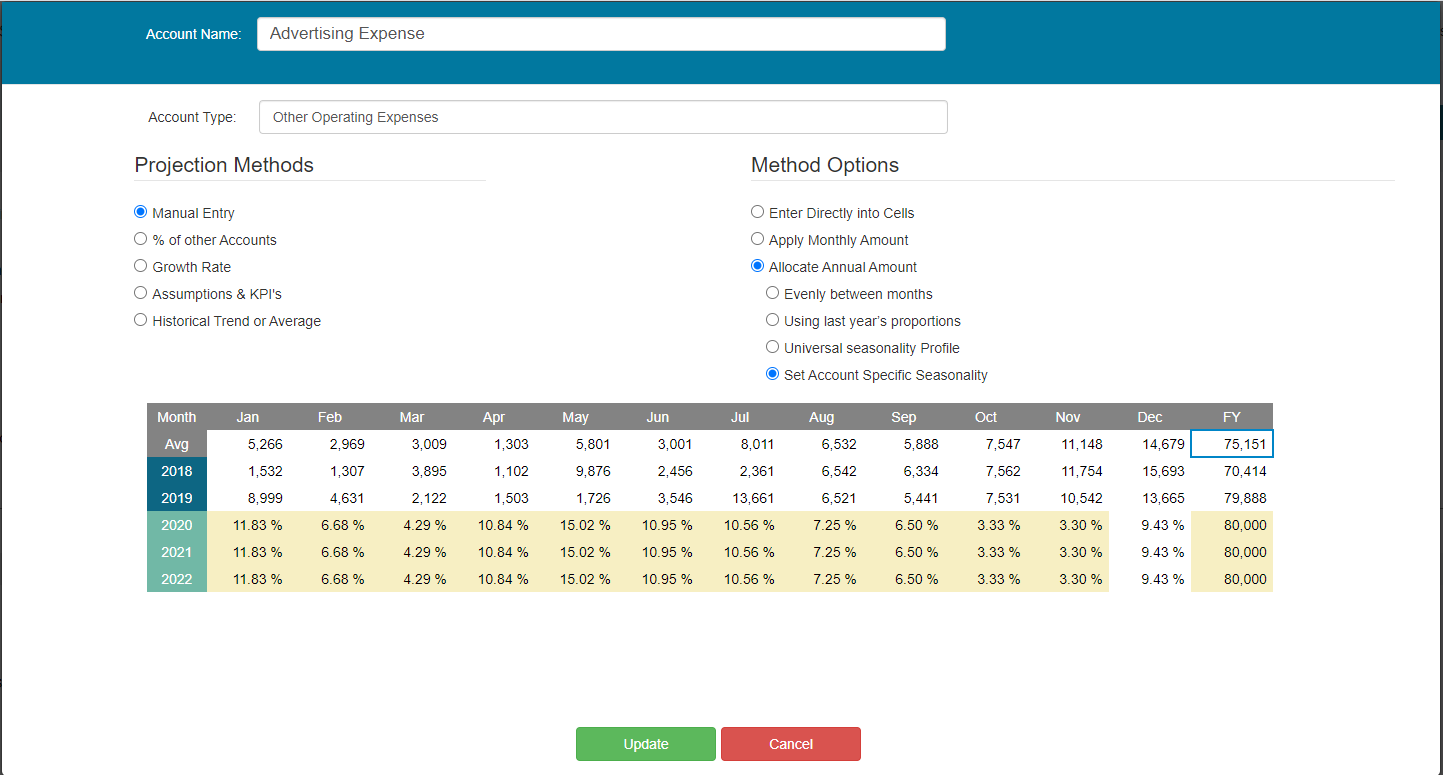 5) Ability to manage the values in QuickBooks Online or Xero Import on change in Class Types
6) Speed/Performance Improvements in:
Add/Edit Account
Add/Edit Group
Syncing Scenarios to Reports & Dashboards