1) Find the Your PlanGuru Downloads & Licenses email sent from orders@planguru.com when you first subscribed to PlanGuru.
2) In this email you will find a Manage your account section where you should click on the Click here to activate your account link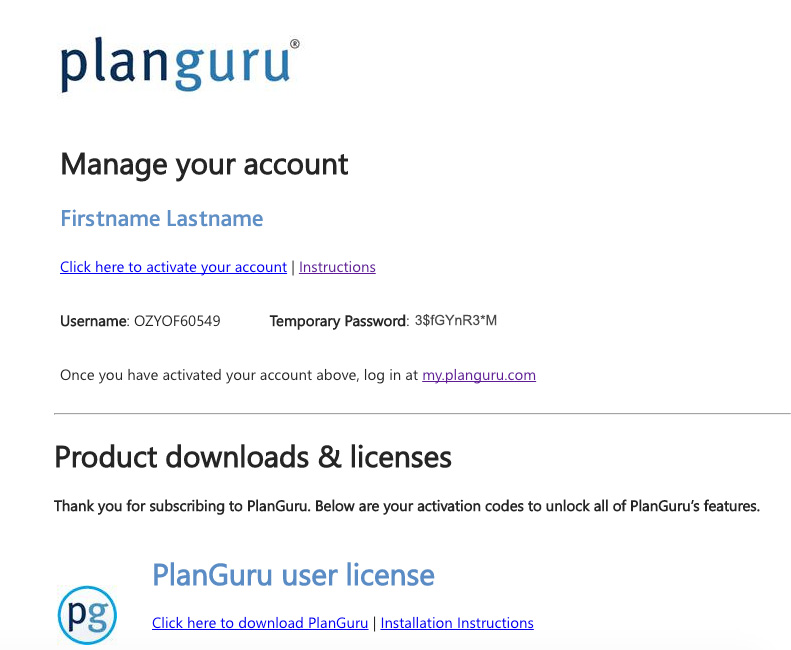 3) Enter the Temporary Password located within your email, and then enter a new Username and Password (and new Password Confirmation) and click the RESET button.
Please note: This Username and Password will also be used for your main Admin Login for PlanGuru Analytics, so if you are sharing with others please do not use a personal password.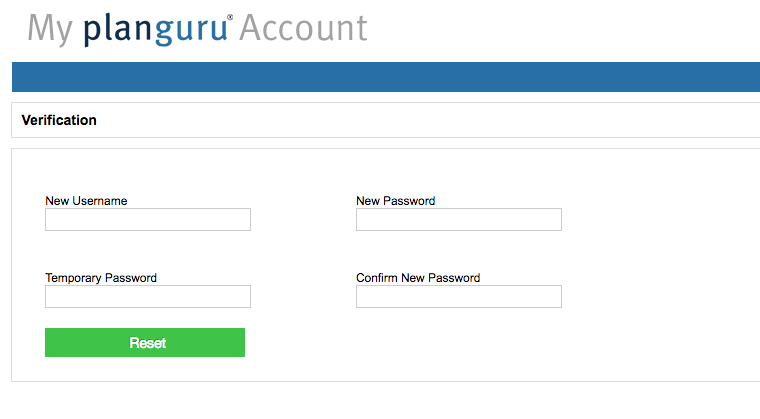 4) Once submitted, you will be redirected back to the login page. Please then try to login with the new Username and Password to confirm your account is set up properly: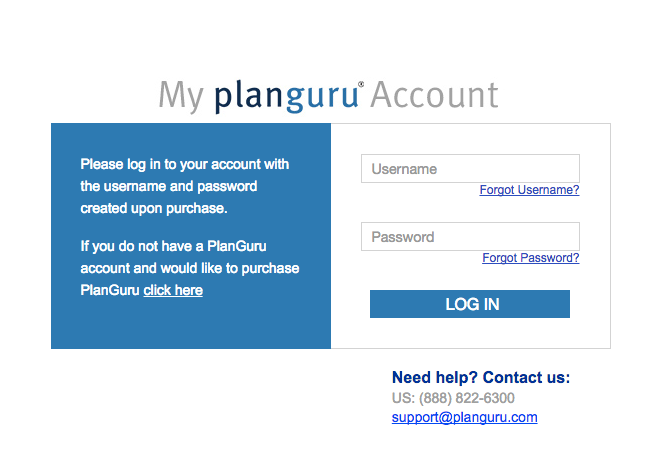 If you have any issues, please email us at support@planguru.com